EQ2 Talk's Mighty Mugg Project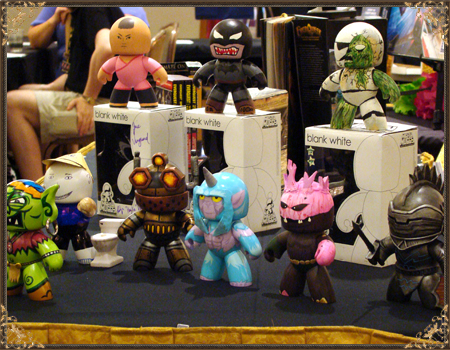 The Inspiration
At the 2010 Fan Faire, SOE held a silent auction. One of the items in the auction was a series of Mighty Muggs that were customized by various staff members. Check out the EQII Fan Faire recap here, and scroll down to "Silent Auction." After seeing the SOE Muggs, we were inspired to create our own custom Muggs of each other, auction them off and donate the proceeds to our favorite charity, Child's Play.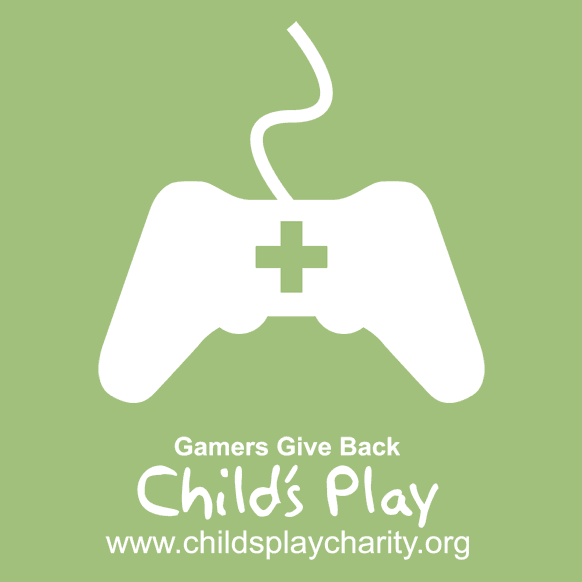 About Child's Play
Child's Play is a Seattle-based, gamer-run organization that holds an annual toy drive for children's hospitals in the U.S. and throughout the world. We think this is a great organization because they're helping out hundreds of thousands of kids, some of whom are in pretty bad shape. And on top of that, donating to Child's Play is a way to show a different side of people who play video games as a hobby.
The Muggs
Here are our finished Muggs! You can read all the gory details about the making of the Dellmon Mugg at The Ali Angle blog. And check out Dellmon's Facebook photo album for his "making of" story.
| | |
| --- | --- |
| | |
| Aliscious Mugg | Dellmon Mugg |
| Final Bid: $15.00 | Final Bid: $50.00 |
Bidding
We are taking bids on the Muggs by e-mail. Bidding will be on the honor system, and will close midnight PST Dec. 31, 2010. Be sure to "like" us on Facebook to get regular updates! You can also check back here to find out the current high bids.
We're hoping to raise a substantial donation for Child's Play, so bid high! You're not just buying our Muggs, you're helping to put a smile on the faces of sick children and bring them a little joy for the holidays.